A friend of mine recently quit her job and took a time out back home in France.  She returned to Dubai a few weeks ago to try to find a new job and rebuild her life here (if you had met her lovely boyfriend you'd understand why!)  She got back in touch with me and I was delighted to go and meet up with her and hear all her news.  What better excuse for a cocktail we both agreed!
We arranged to meet at 40 Kong which is a relatively new roof top bar at the H Hotel.  I have fond memories of the H Hotel because I went there at Christmas last year with my aunt to have mulled wine and watch them turn on the Christmas tree lights.  It was lovely to go back there as it's been too long.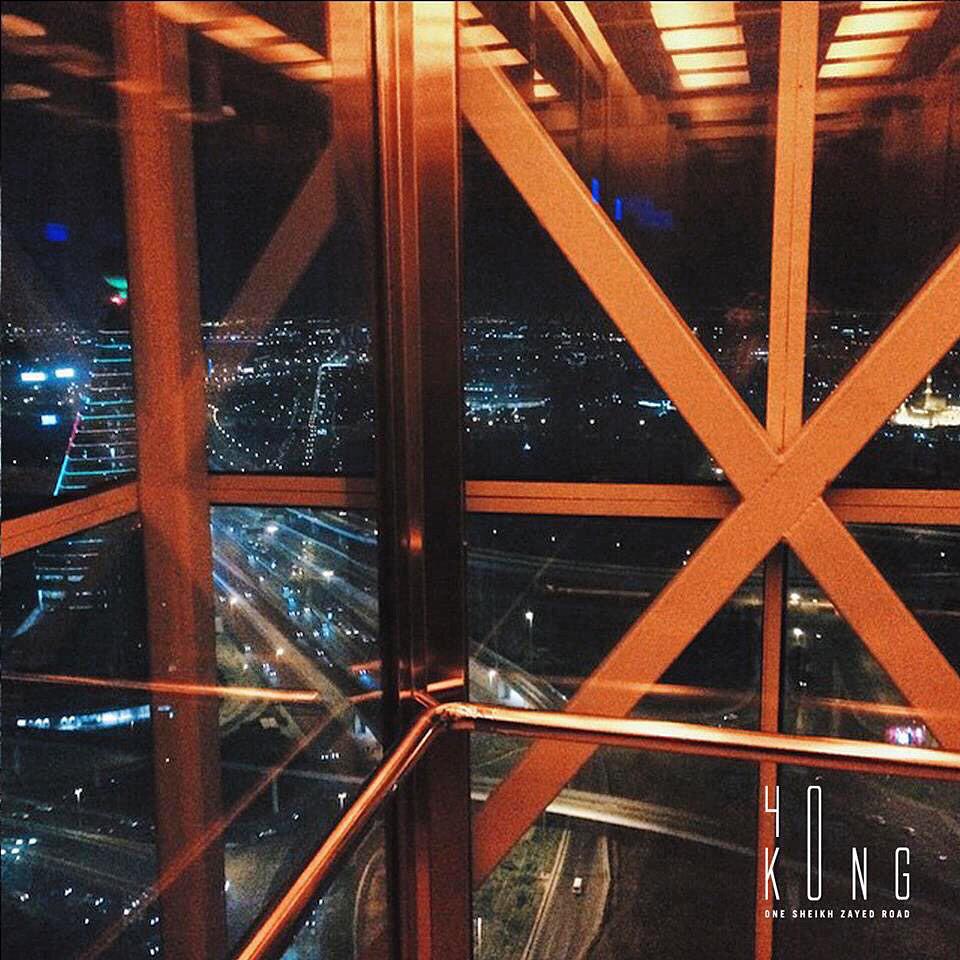 The traffic was horrendous so eventually I abandoned the taxi and walked the last block to the hotel.  You take a seperate lift which is amazing, it's on the outside of the building and is all glass so you get a full view of the city from the fortieth floor.  For anyone with a fear of heights I would suggest you close your eyes as the lift has a glass bottom too which is a bit unnerving!  For those of you without said fear definitely take your camera, the lights over Dubai are amazing!
We ordered yummy cocktails,the Elvissa which I think would be easily recreated at home should any of you fancy it. It had real pieces of fruit in which we joked basically made it healthy!  The food looked yummy too but neither of us were hungry, I am looking forward to going back and having some of the snack bites soon!
It was lovely to have a good catch up with a friend and I am so pleased she decided to come back to the sandpit!  I definitely recommend 40 Kong with friends old and new, it's got a lovely relaxed vibe but is also trendy and good fun.  I think it will be a firm favourite!!